Full Value Chain Capabilities Various Cooperation Models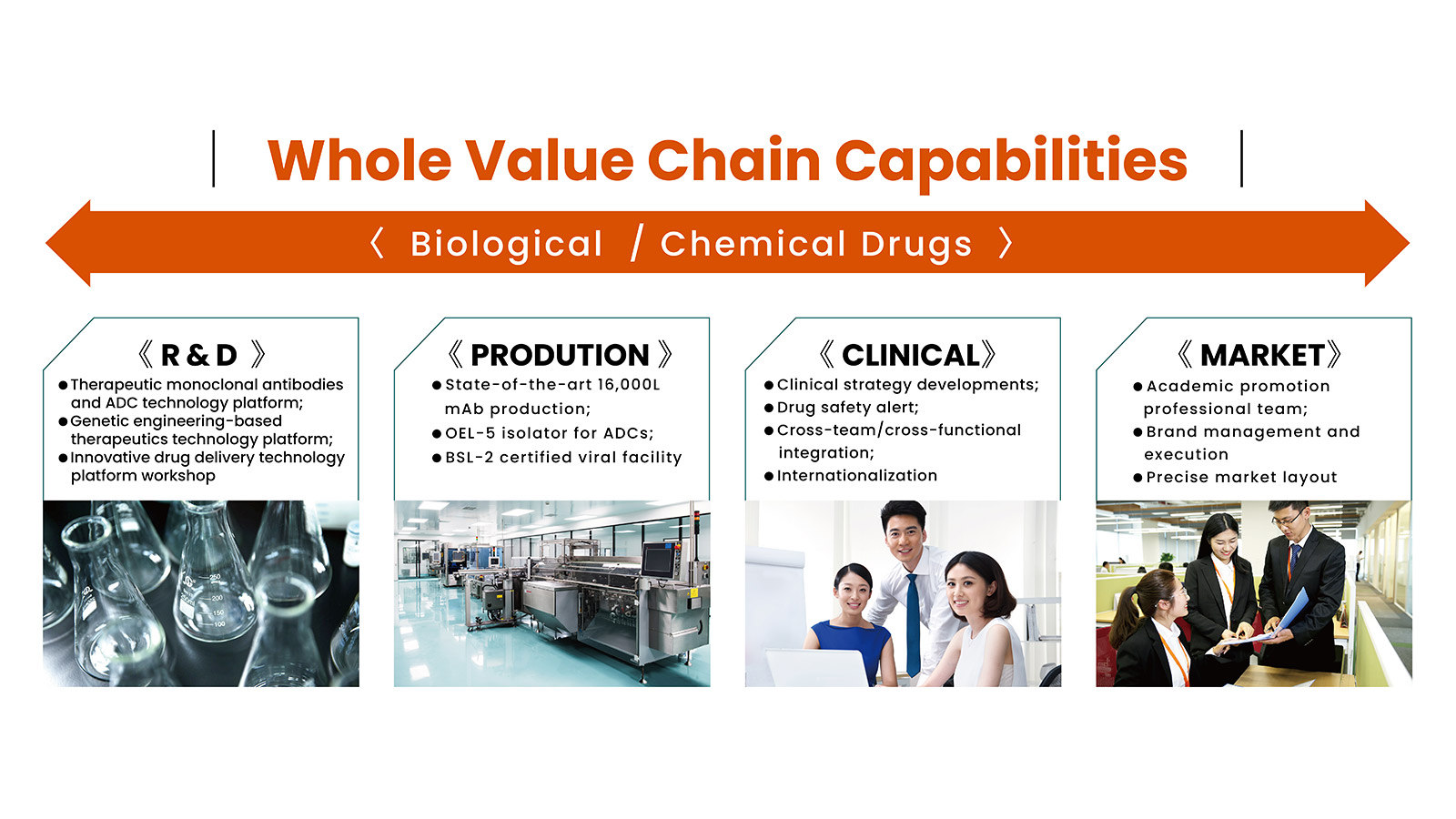 Equipped with our full industry value chain capabilities, including research and development, clinical trials, manufacturing and commercialization, we adopt an open platform business model and collaborate with third party business partners at different stages of the industry value chain.
Company Strength
TOT BIOPHARM has established an independent comprehensive platform covering the entire value chain of innovative anti-tumor drugs, including research and development, clinical trials, production and commercialization.
01

Research and Development

The company has established three advanced technology platforms, namely therapeutic monoclonal antibody and ADC drug technology platform, genetic engineering-based therapy technology platform and innovative drug delivery technology platform.

02

Clinical Trials

The company's medical science and clinical research division develops clinical trial protocols and identifies appropriate lead investigators and research centers.

03

Production

TOT BIOPHARM has established a commercial scale and cost-effective production base in Suzhou, which is constructed and operated according to international standards.

04

Sales and Marketing

In 2011, the company established a stable core sales and marketing team, with rich promotion and marketing capabilities of anti-tumor drugs.