TOT Teamwork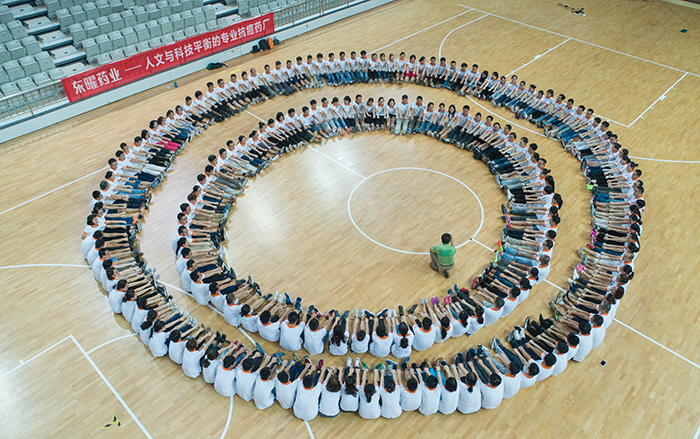 TOT BIOPHARM has established a leading R&D and production capacity of anti-tumor drugs in China, a comprehensive technology platform covering the whole industrial chain, and a talent team of international standard and with great experience.
Let's move
TOT BIOPHARM encourages employees to cultivate diverse interests and exercise after work. Many enthusiastic People of TOT BIOPHARM challenged themselves by participating in the Jinji Lake marathon, cycling around Taihu Lake, basketball games and badminton games.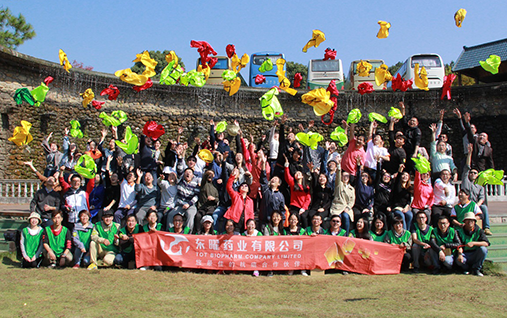 TOT BIOPHARM gathering
Care is one of the four spirits of TOT BIOPHARM We care about the family life of every employee and expect them to feel happy at work. Goddess festival, parent-child education, family day, birthday party, employee travel, outreach activities, year-end celebration celebration, etc., all reflect that TOT is a practitioner of personal life and work integration.
The love of TOT
TOT BIOPHARM actively carries out its corporate social responsibility, and performs community services, from taking care of cancer patients to caring for the disadvantaged groups, from supporting the education of students in the urban areas to the students in remote areas, from organizing public lectures on humanity and welfare to participating in charitable donations, from respecting and caring for the employees to protecting the environment, TOT BIOPHARM insists on the concept of "balancing between humanity and technology" and spreading love and care to areas in need.